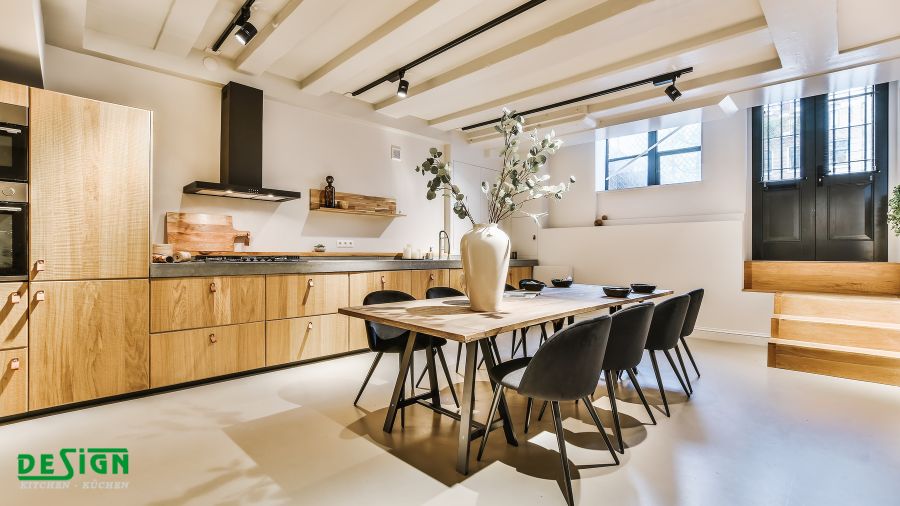 Design of luxury kitchens in Estepona
Kitchens have always been an essential room in the home, but over the last few decades they have become increasingly important and more and more clients are looking for luxury and exclusive kitchen design. At Kitchen Design we have been delighting our clients in Estepona and Marbella for over 30 years.
Kitchens have become a space designed so that in addition to cooking, it is another area of the house where you can live. Spending some time relaxing or enjoying a good conversation while cooking or sharing a few plates of food.
Who hasn't used the kitchen to invite friends over, spend some time chatting or even work? If you want to renovate your kitchen, Design Kitchen can help you design your new kitchen.
At Design Kitchen we want to make your kitchen a comfortable and functional space, with an exclusive design that fits perfectly with your tastes and the space available.
Experts in design kitchens
We know that kitchen decoration is a reflection of lifestyle. That is why our advisors will help you to resolve any doubts that may arise when selecting the model for your kitchen.
We work with suppliers who give us the confidence and security to offer you the best kitchen design and the best quality. What is your style? Modern or traditional kitchen?
Whatever it is, we are sure we can advise you and help you find inspiration in some of the work we have done or by taking a look at the latest trends. In our more than 30 years of experience, we have designed many projects for very different clients of various nationalities (British, Italian, German, Nordic, etc), adapting to their needs and tastes.
Custom-made kitchen furniture
Do you dream of a completely custom-made kitchen? At Design Kitchen we adapt to you and make your dream come true.
Do you want a kitchen with an island, would you like an open kitchen, have you seen an interesting or spectacular design in an interior design magazine and do you want it for your home? Everything is possible when it comes to designing custom-made kitchen furniture, just come and visit us.
Discover our bespoke kitchens inside and out! In our kitchen shop in Estepona we offer you a wide range of products, with top quality materials, to meet all your needs.
Which kitchen furniture to choose?
It depends a lot on the features you are looking for and what you want in terms of design, functionality, etc. But here are a few ideas that stand out in most of the kitchen designs we have done in Estepona:
Furniture with height. Tall furniture and wall units up to the ceiling are designed to make the best use of space.
Greater storage capacity with interior drawers. Make the most of the drawers and organise it to have everything to hand.
Exterior and interior lighting. Warm lighting inside the furniture provides a sense of harmony, while illuminating the inside of the furniture. It is also aesthetically pleasing to the eye.
Worktops. Porcelain worktops are still at the forefront of style trends for kitchen furniture. It is a very resistant material, maintains its colour over time and is very eye-catching and elegant to look at.
If you want to know how to arrange the furniture in your kitchen, here is an article about it.
What is it about our kitchens?
At Design Kitchen we adapt to new designs and changing trends, that's why we work every day to offer you the best designer kitchens in Estepona:
Kitchen designed and manufactured exclusively for you. We offer you the option of choosing between our exclusive designs or if you want we can make your kitchen to measure. The materials we use are of the highest quality.
Designer kitchens with the latest technology. Appliances from the best brands to offer the best performance and guarantees. With elegant designs and functions that will surprise you and make your life much easier.
We study each project in a personalised way thanks to our team of professionals, we will contribute our knowledge and experience to achieve the kitchen of your dreams.
Kitchen design in Estepona
Whether you need to renovate your kitchen or you are looking for inspiration to create that unique space, decorated with designer furniture and with all the comforts, contact Design Kitchen.