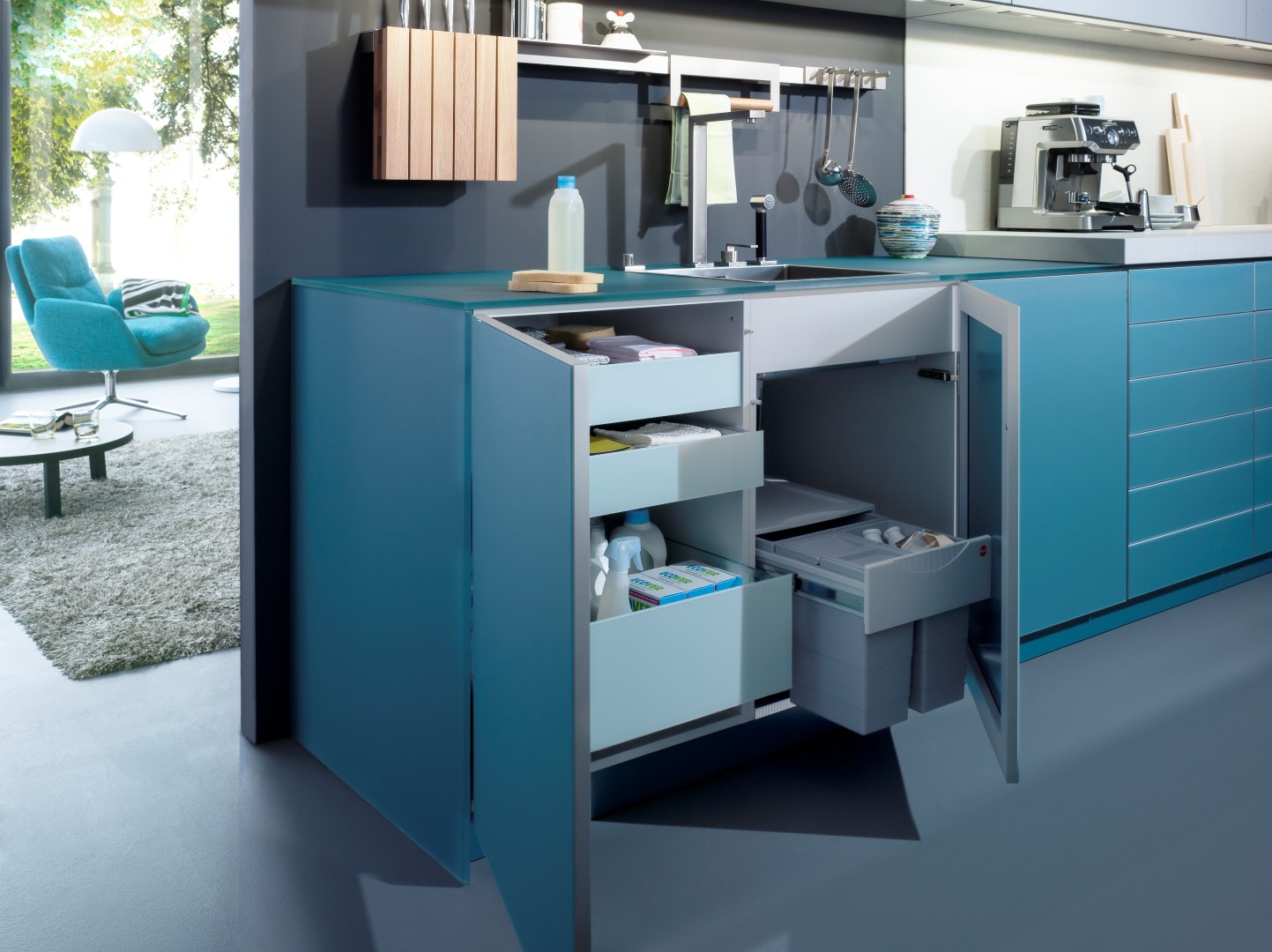 What is the best way to layout a kitchen?
In order to layout a kitchen efficiently, it is advisable to follow some basic rules. In this way, we will achieve a functional kitchen that allows us to work more comfortably and easily.
The needs are almost universal and the appliances we all use are more or less the same. However, we often have kitchens in our studio that are so poorly laid out that more than one of us has lost the desire to cook.
We tell you what aspects to take into account when choosing one or the other distribution.
8 tips for kitchen layout
The work triangle. This is well known and almost all kitchen distributors take it into account in their designs. The cooking, washing and storage areas work best if they form a triangle in which the first two areas are on the same working line or form a right angle.
Space is needed on both sides of the hob and the washing-up area. This is a mistake that is often made: sticking the hob or sink to a wall or leaving them on the edge of the furniture strip. Try to avoid this.
The dishwasher should be close to the sink. Before putting the dishes in the dishwasher, we usually rinse them a little, so these two things should not be too far apart.
Rubbish, especially organic waste, is best kept close to the cooking area. This is usually where the waste is generated. You will appreciate being able to dispose of it quickly and not having to walk it all over the kitchen.
If your kitchen is L-shaped or U-shaped, you will have corner units. These spaces are impractical, but it doesn't make sense to condemn them either. However, be very careful about what you put next to it. One of the units that you place next to the corner should facilitate access to this more hidden area. You can place the oven, dishwasher, washing machine or drawers on one side, as long as you leave a door on the other that allows you to access the corner without any problems.
Reserve a space for small electrical appliances. If you don't, the toaster, the juicer, the coffee maker, the iron, the mixer… will be in plain sight and will end up taking up all your workspace. If you reserve a floor-to-ceiling unit for them, you will have all these appliances perfectly ordered and hidden; you will only have to open a door to use them comfortably. 
Large drawers and modules with pull-out trays multiply storage capacity. If you opt for pieces in this style, you can reduce the number of units and even dispense with tall units, which are often impractical because they are less accessible.
If you want to have the sink in front of the window, keep in mind that the tap should not interfere with the opening of the windows.
As you can see, these are simple guidelines to distribute a kitchen in a way that makes it comfortable to work in. If you have any doubts and want us to help you redesign your kitchen, contact us or visit our kitchen showroom in Estepona, Malaga.