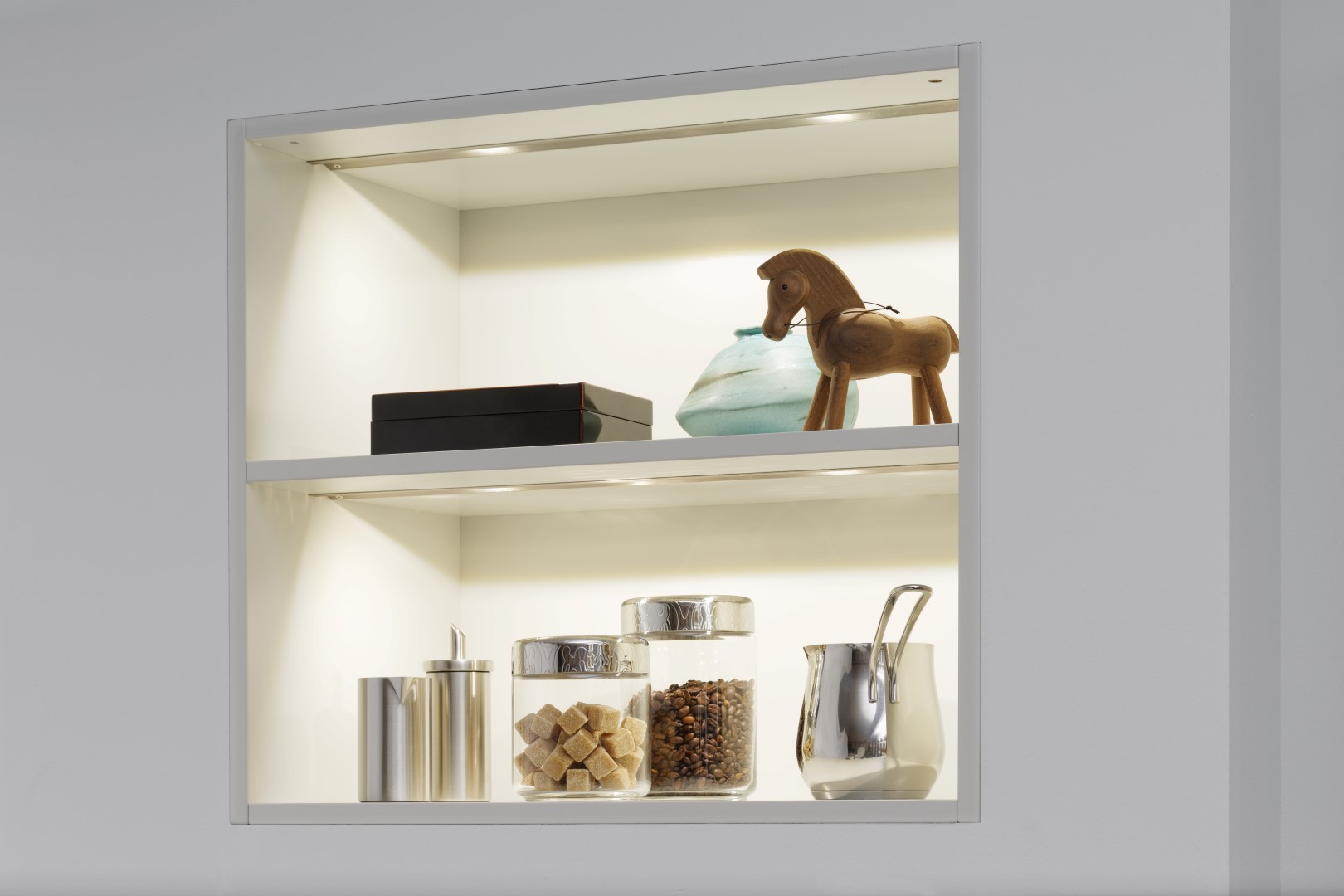 Kitchen lighting: different ways of lighting your kitchen well
Are you concerned about lighting and are you planning or renovating your kitchen? Lighting plays a fundamental role in bringing a kitchen to life. No matter its layout, size, or design, the choice of each light point can change the space completely. Not only in terms of aesthetics, but also in terms of functionality.
Think about whether you only cook, whether you eat in, whether you spend time having a coffee and chatting, whether the kids draw while cooking… These activities require different types of lighting, whether it is a small or a large kitchen.
It is important to highlight an element that many people forget about: interior lighting in furniture, whether for base units, cupboards or pantries.
General lighting: It is essential to have uniform and constant light, hence it is best to distribute recessed spotlights or downlights throughout the kitchen ceiling. When choosing them, bear in mind that they should have a large focal aperture, at least 60º, as they provide greater light expansion. It is recommended to install one per square metre.
Spot lighting: It is very important that the area where you handle food has good spot lighting. The best thing to do? Place lights under the tall units that are specific for this type of installation (LED strips with specific protectors – both for installation in the corner between the tall unit and the wall and for the base of the unit that focus directly on the worktop and spotlights). You can also install adjustable spotlights on the wall if there are no wall units.
Lighting over the island: The island is an element in the kitchen that lends itself to food preparation, cooking or just being. It can also be used as a breakfast bar. So depending on its use, you can choose a light with a warmer or warmer colour temperature. Ceiling pendant lights decorate as well as illuminate and are a good option.
For lighting, go for LEDs. By now you know that their energy consumption is very low and their lifespan is very long.