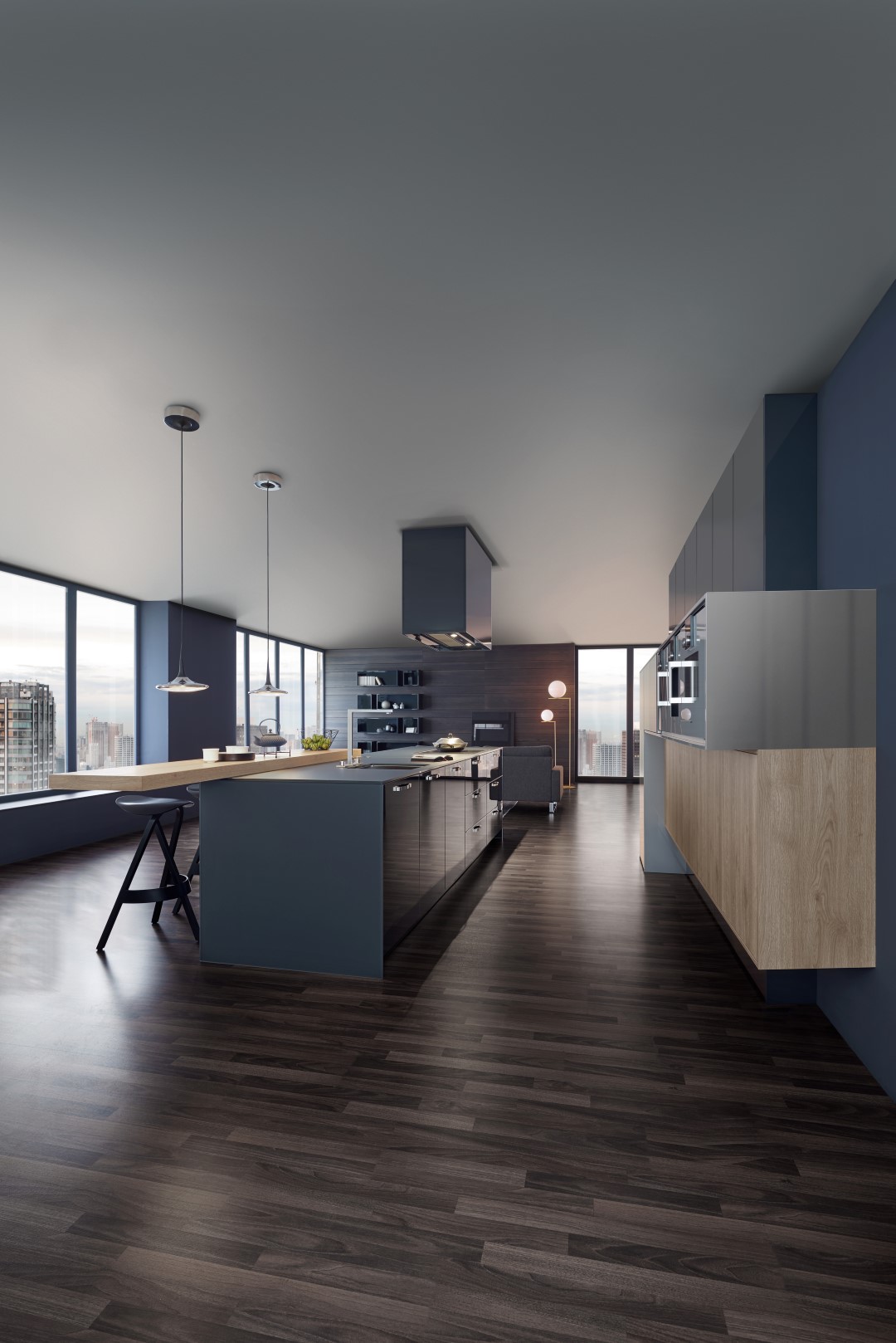 How to choose the colour of the kitchen?
This year's trends suggest a range of colours in different tones, sober neutrals such as beige, grey and white, colour combinations with the classic white. Discover here the colour that best suits your kitchen:
White as a kitchen colour
White kitchens are a classic that will never go out of fashion. White not only adapts easily to other colours, but also goes hand in hand with timeless design, which is very important in the kitchen.
Blanco con accesorios coloridos
Vibrant colour schemes will continue to be popular in 2022, with a Scandinavian focus.
A vibrant colour like yellow makes for a very cheerful kitchen and combined with white it is perfect for brightening up the room and highlighting the colour.
There are no rules when it comes to choosing a colour for your kitchen, but it is important that you learn how to combine colours. For a monochromatic kitchen it is perfect to add colour through furniture and accessories. The result is a very modern kitchen.
Kitchen in white and wood
Kitchen furniture in white or wood finish has dominated kitchen design for the past few decades. White became a staple colour in contemporary and modern designs due to its timeless appeal and ability to brighten up spaces. 
If you don't want to take risks with colours like those mentioned above, white and wood will always be a good choice.
Kitchen in Grey colours
This is another classic colour that never goes out of fashion, but is being used more this year than in previous years. A pale grey goes well with white marble worktops and black appliances.
Grey is considered the "new neutral" in interior design. Today, we see it on walls, floors, furniture, finishing materials, lighting fixtures and even decorative elements. And of course, warm shades of grey can be used to paint kitchen cabinets.
Cocina de color beige
Choosing a Beige kitchen colour is also another modern neutral that continues to gain ground in home decoration. It is an ecru colour that brings a lot of elegance.
Traditional beiges can sometimes be difficult to match because of their yellow undertones, but adding grey to a beige base solves these complications and gives it the ability to blend well with cooler colours.
Cocina en color negro
As long as the kitchen has plenty of natural light, black can be a very stimulating choice. White elements such as tiles or marble can be added to avoid being too overwhelming.
Black and white is the perfect combination for a kitchen. They are two colours that together create elegance and also give a clean look to the environment.