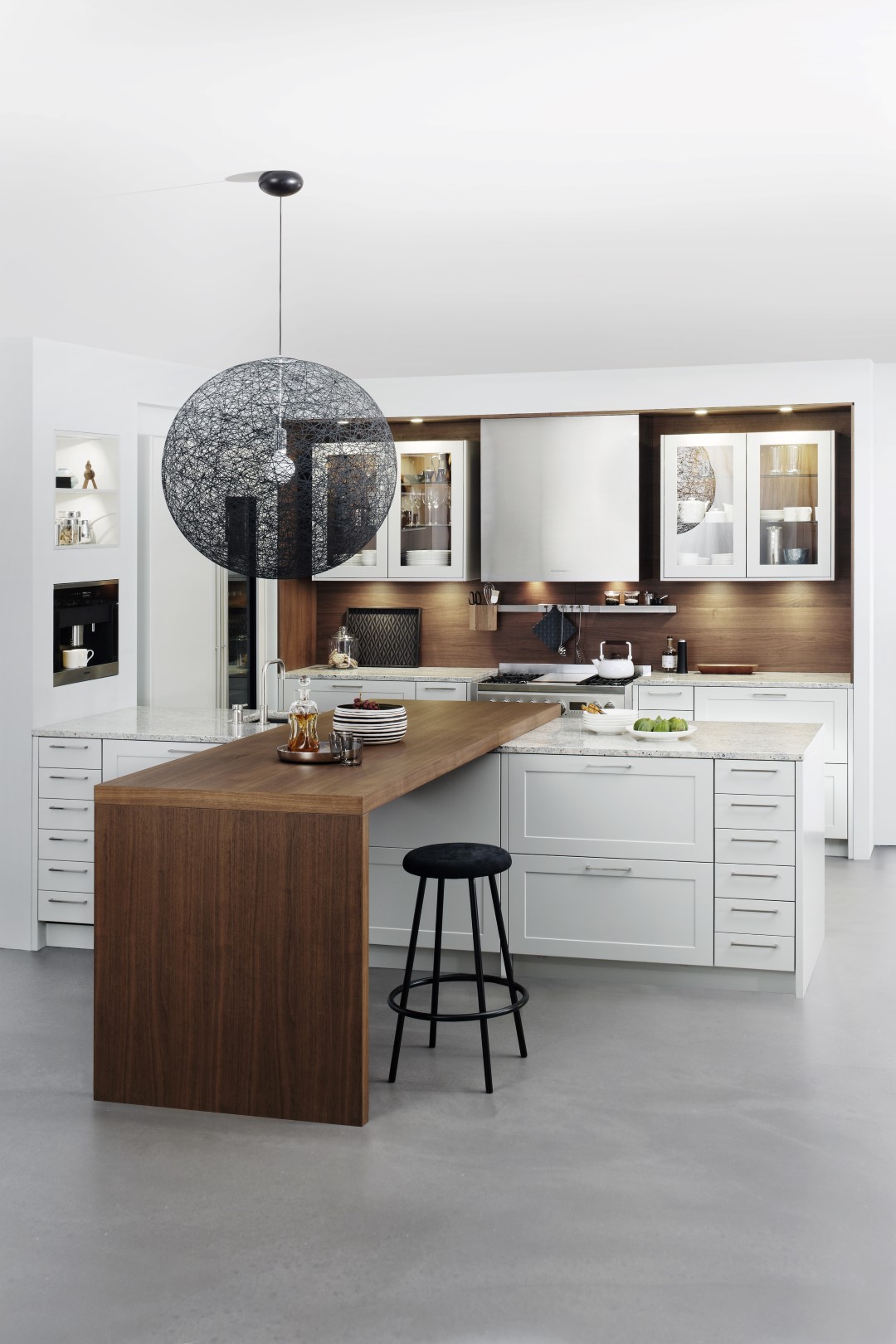 White design kitchens
Thinking of putting a white kitchen in your home? In the Design Kitchen shop in Estepona we can advise you personally about white designer kitchens.
The kitchen is one of the most important places in the house, so it is important to choose a good design and a colour that fits what we want. What colour stands out most in modern designer kitchens? What's new in white kitchens? We tell you these and other details in this article.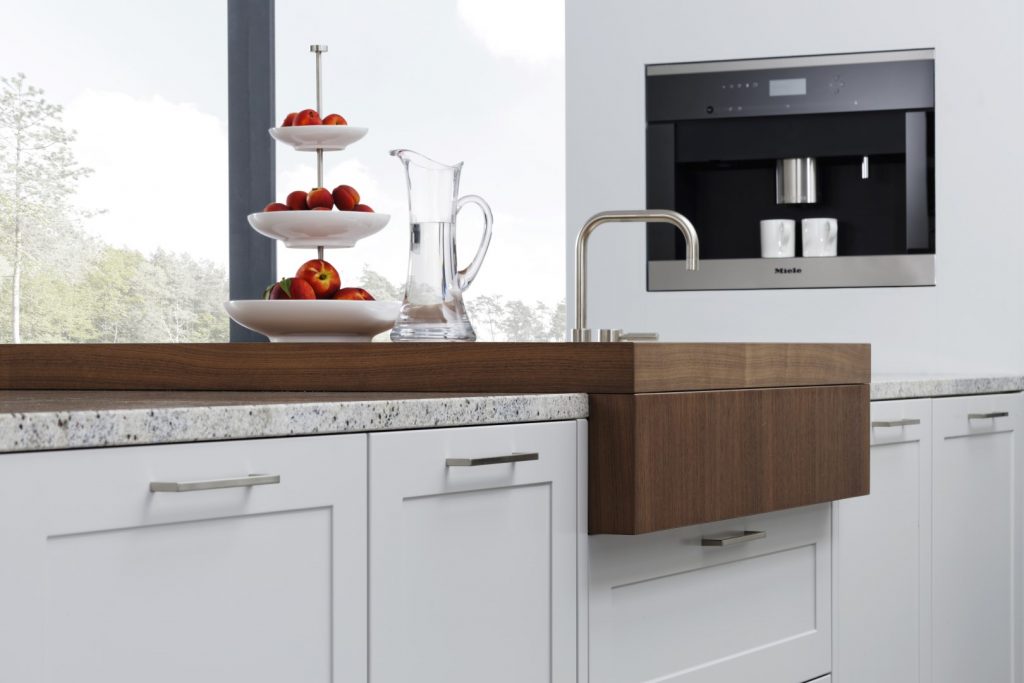 In recent years there has been a great demand for white kitchen designs. Moreover, in the range of white kitchens we can find a multitude of options so it will not be difficult to find a style that suits your tastes and also fits in with the style of the rest of the house.
White in your kitchen is a great ally, as you can combine it with other colours and add different elements such as wood, metal or plastic depending on the style you prefer. It is a basic, elegant and timeless colour.
White kitchens are preferred for their elegance and style. White gives a feeling of spaciousness, a real advantage especially if you have a small kitchen, but not only that, as it also provides light, which is essential when it comes to cleaning and working in it.
There is no better way to make the most of a small space, enhance the light and increase the feeling of cleanliness with this colour. You can create the ambience you want, something that is more difficult to achieve with a kitchen in another colour.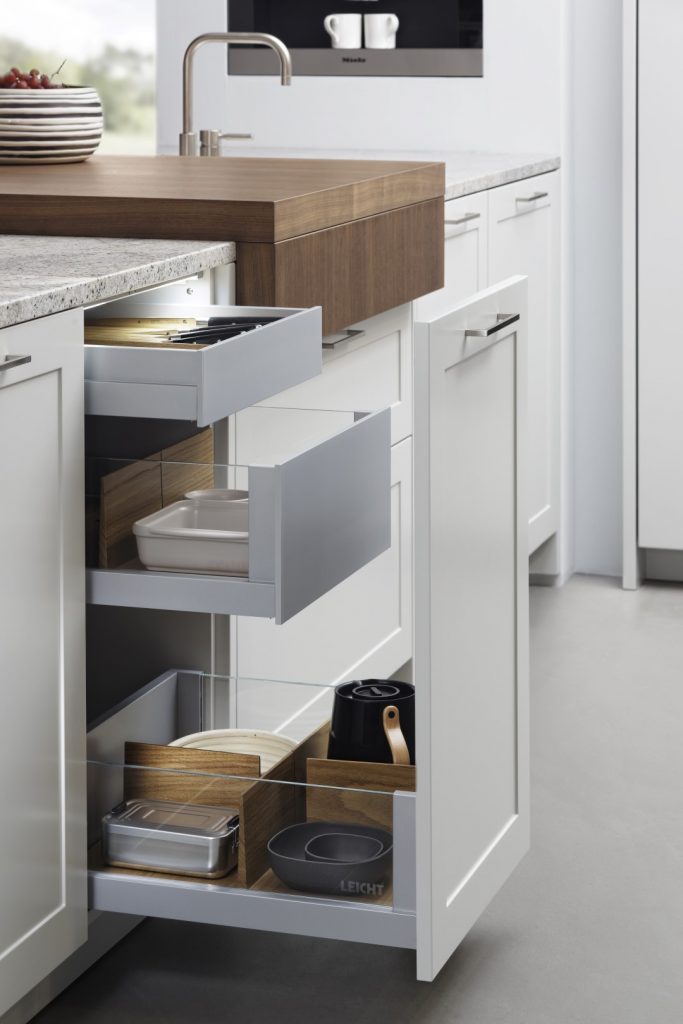 Why choose a white kitchen?
White kitchens are the most desirable as they promote brightness, are cleaner than dark kitchens and are not visually tiring over time, plus they never go out of fashion!
Advantages of white kitchens
White kitchens have many advantages. Here are some of the most outstanding ones:
They promote spaciousness and reflect a lot of light, giving your kitchen a touch of natural brightness.
We unconsciously associate white with cleanliness, so a kitchen will look much cleaner than with other colours.
White is always a good choice; it is a colour that lasts over time and is hard to get tired of. Although there will be many new trends and colours for kitchens, white will remain the predominant colour in kitchens for a long time to come!
They are very versatile and go with everything.
Find out 7 more reasons why white kitchens are the most popular.
How to design white kitchens so that they don't feel cold?
White kitchens need a touch of warmth, as it is a room where, in addition to cooking, meetings and good times are enjoyed. For this reason, we must provide certain details to make the kitchen a warm place, with wooden or stone elements.
White kitchen and wood, perfect combination!
Once you have chosen white as the colour for your kitchen, you may wonder which material is the best match for a warm and perfect kitchen.
There are infinite combinations of colours and materials, but wood and white is the perfect combination.
The warmth given off by the wooden materials, together with the brightness of the white, create a harmonious and welcoming space.
Wood can be incorporated in furniture, worktops, furniture, handles, etc. In short, it can be incorporated into unlimited elements of the kitchen.
Depending on the combinations we make of these elements, we can achieve a traditional style kitchen or a more modern one, or even go for a rustic style.
White design kitchens in Marbella & Estepona
At Design Kitchen we advise you on designer kitchens. Throughout more than 30 years of experience we have designed and manufactured a wide variety of white kitchens for our clients.
Are you looking for the kitchen of your dreams? You can visit us or send us the following form and we will contact you to inform you or answer any questions you may have.